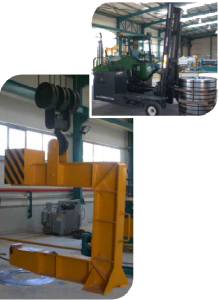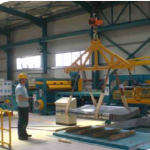 The coil handling (lift, transportation & storage) is done with 3 special coil hooks:
16 tonnes and up to 1550 mm width
10 tonnes and up to 1250 mm width
2 tonnes and up to 350 mm width
while the loading of ready products (strips and leveled sheets) is done with a special forklift or lifting up triangles.
This system ensures the integrity and the velocity of all the materials!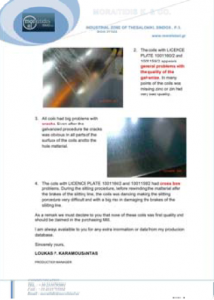 The company always follows the quality features of all incoming coils through a sample quality control.
In case of non-compliance of the coils with the quality features from our customer, the company can make and sign a claim using either Greek or English, based on the requirements of the relevant certificates, which can clearly prove the reasons for the claim. After the customer's agreement the claim is being sent to the steel company.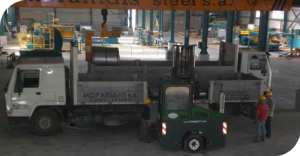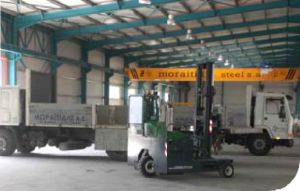 The company has its own track fleet for the transportation of the products from and to our customers with primary goal their best and instant support.