The line has the ability to slit up to 26 times and rewind cold, galvanized and pre-painted coils with maximum weight 16 tones and ranging from 0,4 mm to 2,5 mm. Minimum width for the coils is 400 mm and maximum 1550 mm. The slitting accuracy is only 0,1mm and the rewinding accuracy 0,2 mm/m! The most important advantage of the line is ONLY 2mm scrap per edge!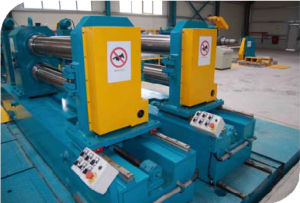 The line has 2 slitting heads that give the advantage of a nonstop production. Consequently, while the line slits the coil, the set up of the second slitting head is taking place. The changing of heads can be done automatically and it requires only 5 min!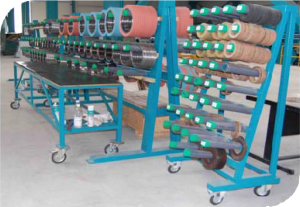 The slitting knives come from the Spanish company ALFE, a top company worldwide and main supplier of FAGOR! The setup of the slitting head is done through computer software that nullifies the probability of a mistake! The slitting accuracy can reach 0 mm!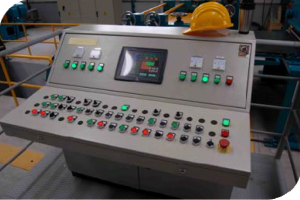 The operation of the line is done through PLC from a touch screen. It has 46 sensors which control completely the line and give the ability when it is used in a full automatic function to slit with a speed of 150m/min, therefore a 10 tones coil with 1,00 mm thickness can be slit within only 7 min!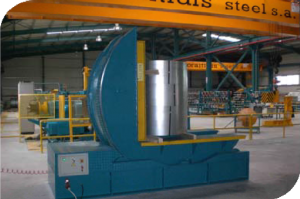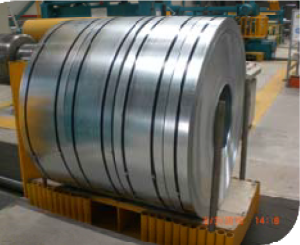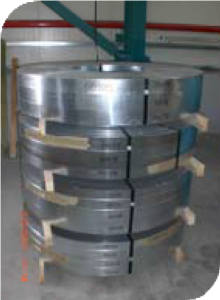 The slitting and rewinding line is completed with the down enter which has maximum rotation ability of 16 tones. Therefore the strips can be delivered to the customer either in a vertical or a horizontal position.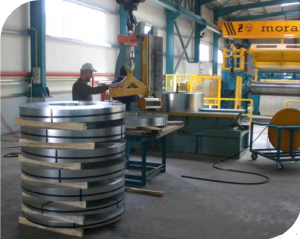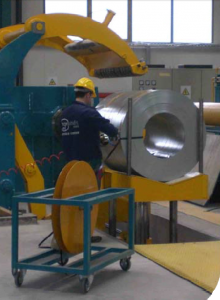 After reversing the strips the company has a system for the separation. The separation is done with special magnets, which ensure the integrity of the
strips.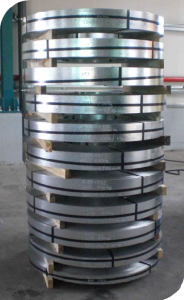 Each one of the strips is being strapped and separated with wooden separators to help customer not only for storage the coils but also for immediate use them. All features are mentioned on each strip (weight, width, processing date & customer's name) with a tag.